4 More Movies for Your Holiday Movie Night
+ a savory Harry Potter-inspired dish for your Christmas table
Christmas is coming and thus we assume that your Christmas-spirit is ever-growing. With that in mind, here are four more great movies to watch over the next few weeks (including two that might not seem obvious), as well as a delicious savory dish for your Christmas table, taken from the Harry Potter books. Luckily we have a chef on our editorial team so he helped us recreate it. It's delicious.
---
Joyeux Noel | Christian Carion (2006)
Most combatants welcomed the outbreak of WWI, but by December of 1914 they were embroiled in a miserable darkness of their own making. Joyeux Noel ( which means "Merry Christmas" in French) tells the true story of an impromptu Christmas ceasefire that broke out between German, French, and Scottish troops. Combatants from both sides are drawn from their trenches by the sounds of familiar Christmas hymns in unfamiliar languages and peace on earth reigns for a night and day where hell had held dominion only hours before. Eventually the ceasefire must end, and several of its goodhearted architects are punished by their superiors for "fraternizing with the enemy," but these men have sung the songs of the Incarnation and gained a glimpse of universal brotherhood that won't soon fade from their eyes. —Sean Johnson

Ikiru | Akira Kurosawa (1956)

Americans incline toward the encouraging message of It's a Wonderful Life that "your life is significant"—a fitting sentiment at Christmas, when we celebrate an unthinkable act prompted by God's overwhelming concern for every human soul. Akira Kurosawa's Ikiru, though, is the needful photo-negative to the Capra classic. Partly inspired by The Death of Ivan Ilyich, Ikiru is the tale of a dying man discovering—to the benefit of his soul—how insignificant his life is. Only when he embraces the self-effacing humility of the Christ-child can he, too, regain the joy of youth and offer a meaningful blessing to his community.—Sean Johnson

Rocky IV | Sylvester Stallone (1985)
Can a man be born again? Reigning heavyweight champion, Rocky Balboa, has it all: wife, kid, mansion, motorcycle. He even buys his brother-in-law a robot for his birthday. But when his friend, Apollo Creed, dies trying to resurrect himself while fighting the new Soviet threat to the boxing world, Ivan Drago, Rocky finds that some things are more important than comfort and wealth. Defending Apollo's memory and the honor of his country, he accepts Drago's challenge to the ring. He descends from his high station and trains in the lowliest of places: a stable. And was that montage vaguely reminiscent of the stations of the cross? Yo Adrian, just because it isn't subtle doesn't mean it isn't great. Fighting so his son doesn't have to, Rocky gets stronger, works harder, and goes through hell to defeat the dragon on Christmas Day. —Emily Andrews
The Shop around the Corner | Ernst Lubitsch (1940)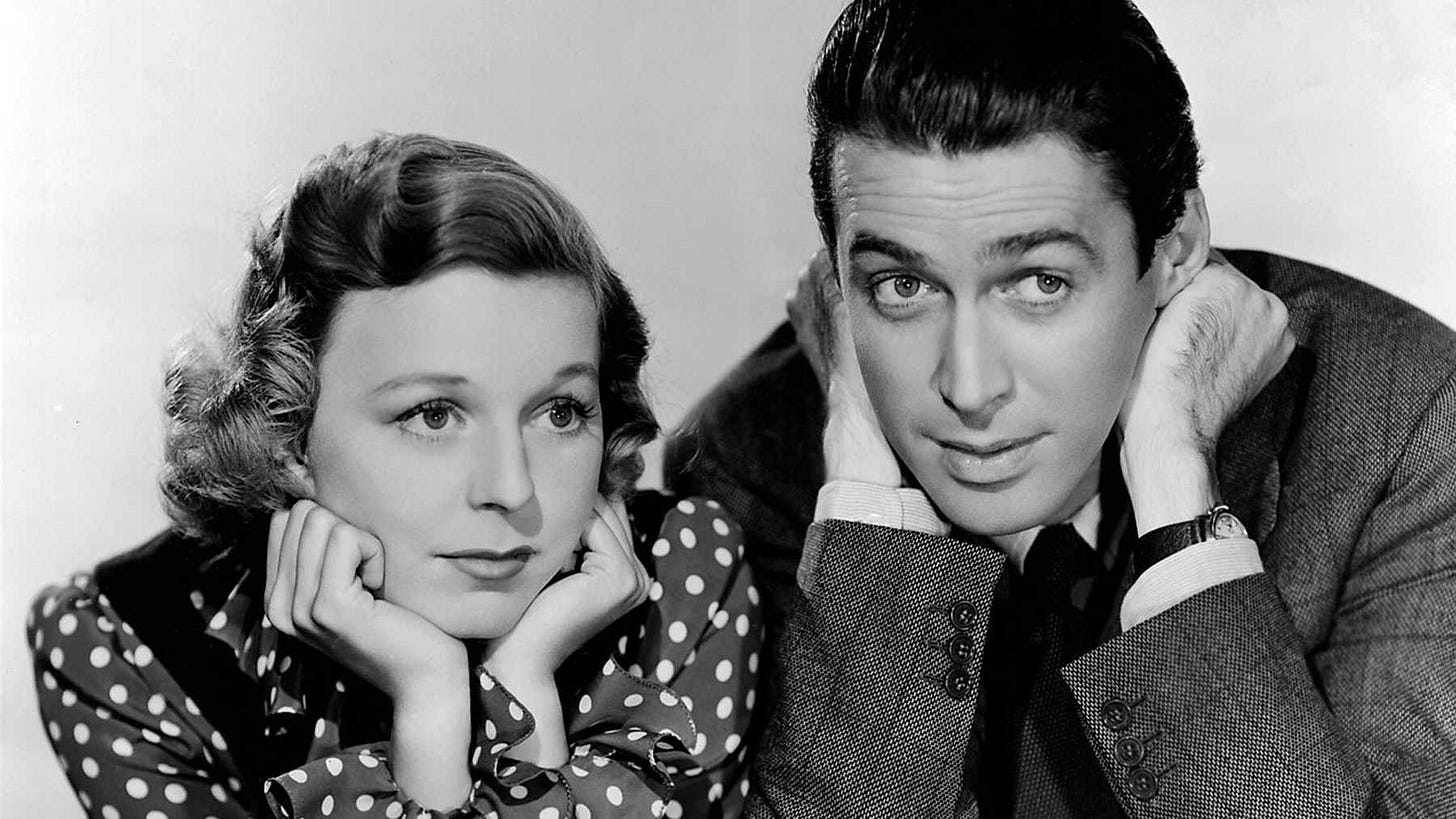 Although The Shop Around the Corner is adapted from a Hungarian play by Nikolaus Laszlo, viewers who are not Hungarian theater enthusiasts are more likely to recognize the plot from its 1998 romantic comedy adaptation, You've Got Mail. The story revolves around gift-shop clerk Alfred (James Stewart) and newly-hired shopgirl Klara (Margaret Sullavan), who hate each other on sight. Meanwhile, both begin a correspondence with a mysterious penpal with whom they fall in love, but never meet. As their face-to-face animosity grows, their written love affair deepens, and much hilarity ensues. The comedy entanglements are brilliant (the snappy dialogue wastes nary a word), but the film goes beyond mere farce, exploring not only how human beings fall in love, but how we can miss each other forever through the smallest of blunders. The razor thin margins between love and hate drive the comedy and the pathos of this delightful film, from the engaging primary love story to the wonderful subplots and memorable secondary characters. —Heidi White
---
Chipolatas and Brown Butter Peas from Harry Potter
If you are like me—fond of food and tolerant of middling prose—lavish holiday feasts in the Hogwarts Great Hall are some of your favorite moments in the Harry Potter books. Harry's first Christmas feast in the castle is particularly poignant because of its contrast with his former lifestyle. It includes plenty of fare that would be standard on American tables—turkey, gravy, cranberry sauce—but also a few British standards including "fat chipolatas" and "tureens of buttered peas." Chipolatas are a general designation for pork link sausages somewhere between a mild seasoned American breakfast sausage or a pork Bratwurst (both of which make acceptable substitutes in this recipe). In honor of "the boy who lived," we've cooked up some fat chipolatas of our own with peas and brown butter. They're magical. —Sean Johnson
Ingredients
6-8 large chipolatas (10-15 if yours are smaller)

1/2 cup of salted butter (i.e. 1 stick)

enough pork or beef stock to cover sausages in a medium pot

1 cup of green peas, fresh or frozen
Instructions
Bring your stock to a boil in a medium pot (beer would work here, too; only use water as a last resort). While the stock comes to a boil, brown the butter by heating in a small sauce pan over med. heat, stirring or whisking continuously. The butter will melt and then begin to foam before the solids at the bottom of the pan finally turn a caramel color (the new smell will be unmissable). This final change takes a while to happen and then happens all at once, so don't look away and then act quickly to remove the now-browned butter from the heat; set aside.
Boil sausages in stock for 5-8 minutes (depending on their thickness), then dry them thoroughly before browning on all sides in a pan with olive oil (or more butter) over med.-high heat. Remove the sausages, then add peas to the same hot pan and cook until hot through. Assemble sausages and peas together in the same dish and drizzle brown butter liberally over top. Best enjoyed while wearing a homemade Weasley sweater.
More book-inspired holiday recipes in this series:
---
---