Discover more from FORMA Journal
Book reviews, interviews, poetry, and essays online and in print.
Over 4,000 subscribers
5 Histories Worth Reading While You're Self-Isolating
Books about Texas history, New England cemeteries, medieval memory, and more
Editor's Note: Over the next few weeks we'll be curating lists of the best books in various genres, from histories and poetry collections to crime novels and westerns, from books about sports to books about movies, and more. Up first, the always interesting John Wilson shares five of his favorite books of history.
---
Criteria for selection: 1. Each book must be excellent in its own way, with a distinctive flavor perhaps a bit different from what you were expecting. 2. The books should be ones that are (probably) unfamiliar to you with but whose acquaintance you will (in many cases, I hope) be glad to make. 
They are listed in order by date of publication.
---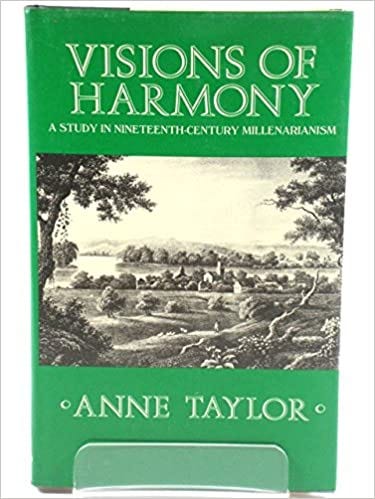 Visions of Harmony: A Study in Nineteenth-Century Millenarianism by Anne Taylor (Oxford Univ. Press, 1987). Taylor gives us a concise but rich account of successive utopian communities in New Harmony, Indiana. When I reviewed this book in ancient times, I said that it is "peopled with all manner of striking characters and enlivened by curious events that a novelist might well covet but would hesitate to steal: They are too improbable for fiction."
---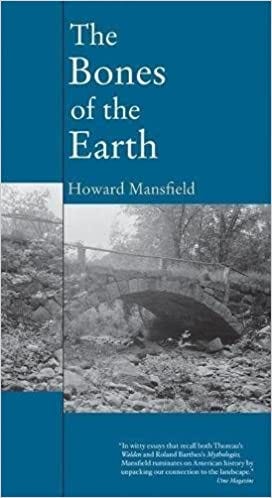 The Bones of the Earth by Howard Mansfield (Shoemaker & Hoard, 2004). This slim book (beautifully designed by David Bullen) wanders here and there throughout New England, meditating on cemeteries and abandoned buildings, finding evidence of forgotten historical episodes while also pondering traces of the last Ice Age. (The title of the book comes from one of the essays, a "stone tour" of New Hampshire.)
---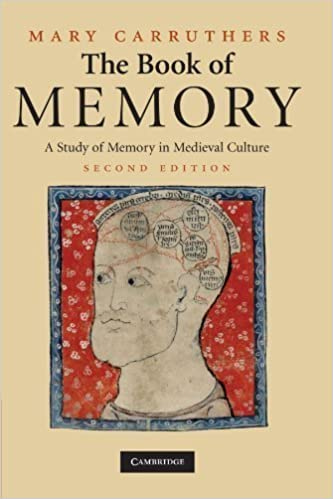 The Book of Memory: A Study of Memory in Medieval Culture by Mary Carruthers (Cambridge Univ. Press, 2d ed., 2008). I first read Mary Carruthers' astonishing book in its earlier incarnation, on the day after Thanksgiving in 1990. It took me all day and well into the night to finish it, but it was worth it (and of course I had to go back repeatedly to better grasp, if I could, parts that were opaque to me the first time through). This expanded edition is likely to change your understanding of the Middle Ages, and of memory itself, if you find yourself able to give the time to it.
---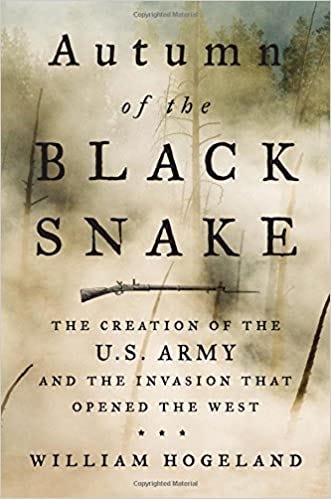 Autumn of the Black Snake: The Creation of the U.S. Army and the Invasion That Opened the West by William Hogeland (FSG, 2017). This disenchanting narrative, set principally in the early 1790s, offers a perspective on the Founding Era quite different from the celebratory one that still sells. "But," you may say, "isn't that all the fashion now—to turn the celebratory story upside down?" Yes, in some quarters it is, and no one account will suffice to give the whole picture. But if you care about these matters, you owe it to yourself to read Hogeland's book.
---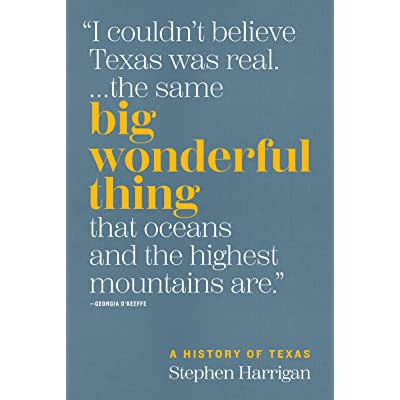 Big Wonderful Thing: A History of Texas by Stephen Harrigan (Univ. of Texas Press, 2019). I highlighted this massive but never boring book in my end-of-the year column last December for First Things. Earlier, in the Eastertide 2019 issue of the Englewood Review of Books, I wrote about the "preview" to Big Wonderful Thing, a slim book (just 85 pages) called They Came from the Sky: The Spanish Arrive in Texas, published in 2017. And here I am again, pitching this book to yet another set of readers: it's that good. You don't need to be a Texan or a Texas-history buff (I'm neither one) to relish it. Install a copy by your bed and read as the spirit moves, all the way to the end of the story.
---
If you like this review, you'll love what a full subscription gets you: 2 issues of our print journal each year plus weekly digital content covering the best books in culture and religion being written today. Subscribe now!
---
John Wilson is Contributing Editor for the Englewood Review of Books. His essays and reviews have appeared in Books & Culture, Christianity Today, First Things, Commonweal, The Christian Century, National Review, The Weekly Standard, the New York Times Book Review, the Wall Street Journal, the Boston Globe, and other publications. He and his wife, Wendy, live in Wheaton, Illinois, where they are members of Faith Evangelical Covenant Church.